上睑下垂是指提上睑肌和平滑肌的功能不全或丧失,以致上睑呈现部分或全部下垂,轻者遮盖部分瞳孔,严重者瞳孔全部被遮盖,先天性患者还可造成弱视。为了克服视力障碍,双侧下垂者,因需仰首视物,会形成一种仰头皱额的异常姿态。
Ptosis refers to the function of superior eyelid muscle and smooth muscle is incomplete or lost, so that the upper eyelid shows part or all drooping. It can affect one or both eyes. In less serious ptosis, the eyelidcovers a part of the pupil while inserious case the pupil may be completely covered.Congenital ptosis maylead to amblyopia. In order to overcome visual impairment, some patients with bilateral eyelids drooping need toraise the head in order to see, thus to form an abnormal posture.
成因
The causes
1.先天性
Congenital Reasons
绝大多数是因提上睑肌发育不全或缺损,或因支配提上睑肌神经缺损而引起。为先天发育畸形,多为双侧,有时为单侧,可为常染色体显性或隐性遗传。
The vast majority of patients are due to the hypoplasia or defect of the upper papillary muscles, or due to the innervation of the superior papillary muscle. The congenital developmental deformity, mostly bilateral, sometimes unilateral, can be autosomal dominant or recessive inheritance.
2.后天性
Acquired reasons
后天性上睑下垂可能由潜在的疾病疾病,比如中风或者肌营养不良。这种情况也可能与肌肉无力或麻痹有关,以及可能与支配眼睑的神经受损有关。外伤、眼部手术损伤或年龄等都可出现眼部组织退行性病变。
Acquired ptosis can be the result of an underlying medical condition, ranging from a stroke to muscular dystrophy. The condition can be related to muscle weakness or paralysis, or damage to the nerves which innervate the eyelid. Ptosis can also result from trauma, eye surgery injury or aging.
治疗
Treatments of Ptosis
主要是防止视力减退和改善外貌,应针对病因治疗。先天性上睑下垂如果影响视力发育,应早期手术矫正。如果是轻度上睑下垂,不影响视力发育,可择期手术改善外观。单侧下垂遮挡瞳孔者更应争取早期手术,手术时间最好在6岁以前,以防形成弱视。肌源性或麻痹性上睑下垂可应用三磷酸腺苷、维生素B1或新斯的明。久治无效时再慎重考虑手术。
The purposes of ptosis treatments are to prevent the loss of vision and improve the appearance and need to be planned according to the cause of the condition. Congenitalptosis, if it affectsvision development, should be corrected in an early stage. If it is mildand does not interferes the visual development, surgery can be elective aiming forappearanceimprovement. Unilateral ptosis with pupil being covered need to be operated early, preferably before the age of 6, in order to prevent the formation of the amblyopia. Medication can be applied in some cases such as myogenic ptosis or paralytic ptosis. If proved to be ineffective, surgery is still necessary.
Before After
成都东区爱尔眼整形与医疗美容
Chengdu AIER East Eye Hospital Plastic & Cosmetology Service
AIER East plastic surgery team performs fine surgery with patient's wellbeing as the ultimate goal. Headed by Dr. Du Anshi, the team helped many patients improved appearance and restored vision.
东区爱尔整形团队以患者的健康和幸福为最终目标,为患者提供优质的手术服务。以杜安石主任牵头的东区爱尔眼整形医学美容科帮助了很多患者恢复容貌、提升视力。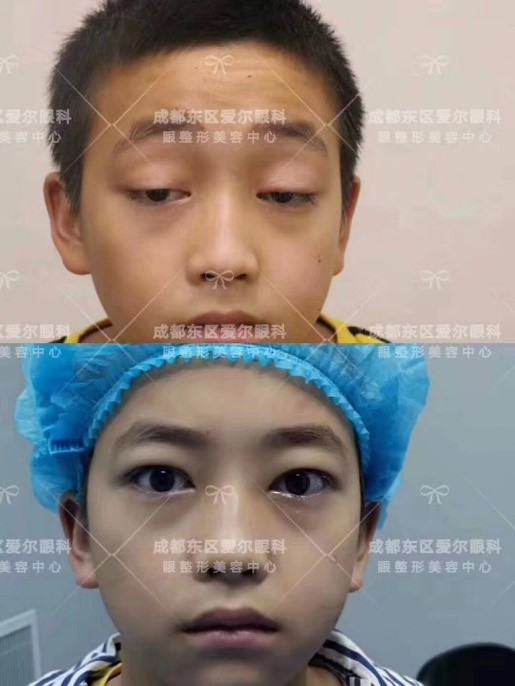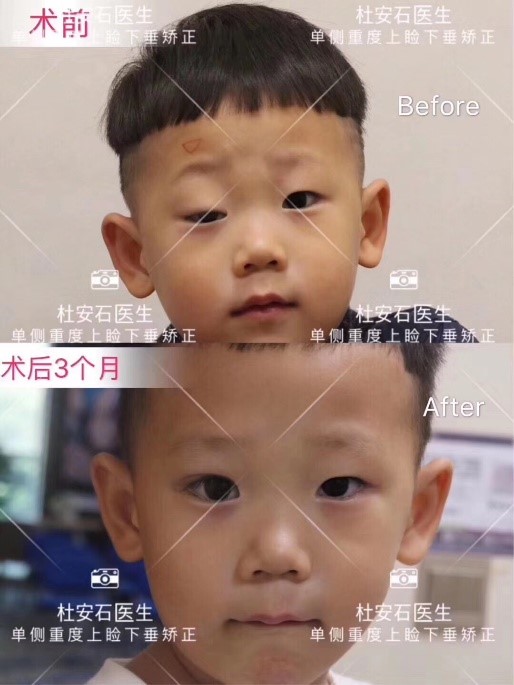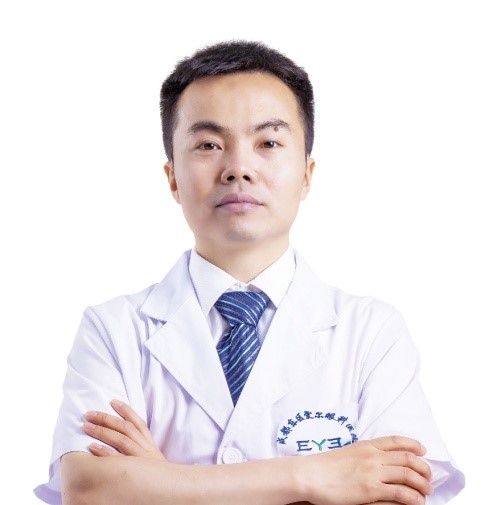 杜安石
三级专家
眼整形美容、眼眶泪道科主任
从事眼整形及眼眶泪道临床工作20余年
Dr. Du Anshi
The Three-level expert
The director of orbital lacrimal passage department
Engaged in eye plastic surgery and orbital lacrimal passage clinical work for over 20 years