Why We Need Prescription Eyeglasses from Eye Hospital/Clinic
为什么要去眼科医院/诊所配眼镜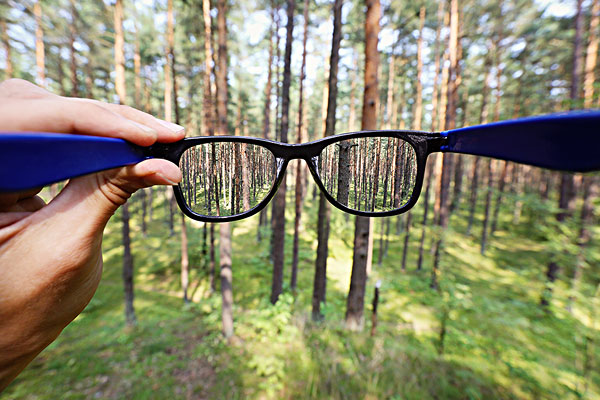 It is the fact that commercial optic shops offer cheaper and "practical" solution by selling people eyeglasses through simple traditional optometry tests have long been everywhere in the streets. When people have to get prescription eyeglasses, glasses shops in the street full of fashion brands and good price choices is often the first idea that comes to the mind. Do you ever ask the question is it enough? Different from the traditional optometry which focused primarily on correcting refractive error through the use of spectacles, the modern day optometry, or medical optometry that produces ophthalmic prescription, has developed into a health care profession which involves examining the eyes and applicable visual systems for defects or abnormalities as well as the medical diagnosis and management of eye disease.
长久以来使用传统简单验光方法的商业眼镜店在大街上随处可见.当人们需要配眼镜,很多人的第一反应就是去眼镜店。因为佩戴在脸上的框架眼镜可以成为独一无二的时尚配饰。眼镜店也有各种便宜的选择。然而你有问过自己进入眼镜店进行简单验光就配一副眼镜的做法对眼睛真的好吗?需知商业眼镜店所使用的传统简单验光方法仅仅是让人通过戴眼镜看清事物,而现代验光配镜(医学验光配镜)已经发展成为通过检查眼睛整体健康以及视觉系统的缺陷或异常并由此进行预防、诊断和治疗眼疾的医疗保健行为。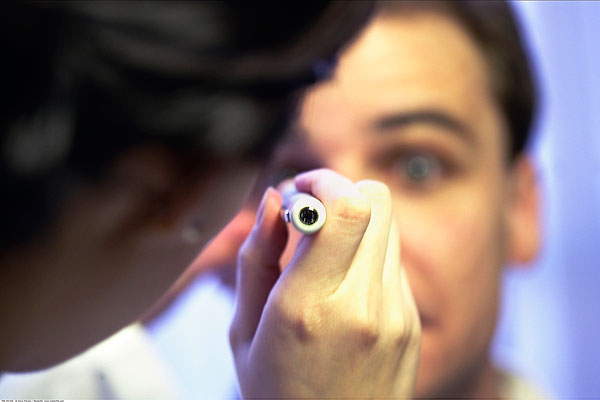 A pair of corrective eyeglasses by an ophthalmic prescription offers total correction of the individual's sight. They also reduce or eliminate problems that result from eye strain, such as headaches or squinting. For children, ophthalmic prescription eyeglasses can control the progress of the vision problem and prevent occurrence of other eye problems. The medical optometry from eye hospital provides ophthalmic prescription and it differs that provided at street glasses shops both conceptually and operationally. At AIER East Eye Hospital, a team of eye doctor,experienced certified optometrist and lens maker together conduct the medical optometry and lens making in order to give a precise prescription that not only correct the vision but also protect and enhance vision function.
使用医学验光处方配制的视力矫正眼镜能够提供个体的全方位视力矫正效果。而且还能够减轻或消除视疲劳引起的头痛或斜视等。对于儿童,医学验光还能够控制视力问题的发展以及其他眼病的产生。无论是在概念上还是在操作上,在眼科医院接受医学验光都是区别于商业眼镜店验光的。成都东区爱尔眼科医院提供由眼科医生、经验丰富的视光师和制镜师共同完成医学验光和眼镜制作,以达到为患者矫正视力并保护和提高视功能的目的。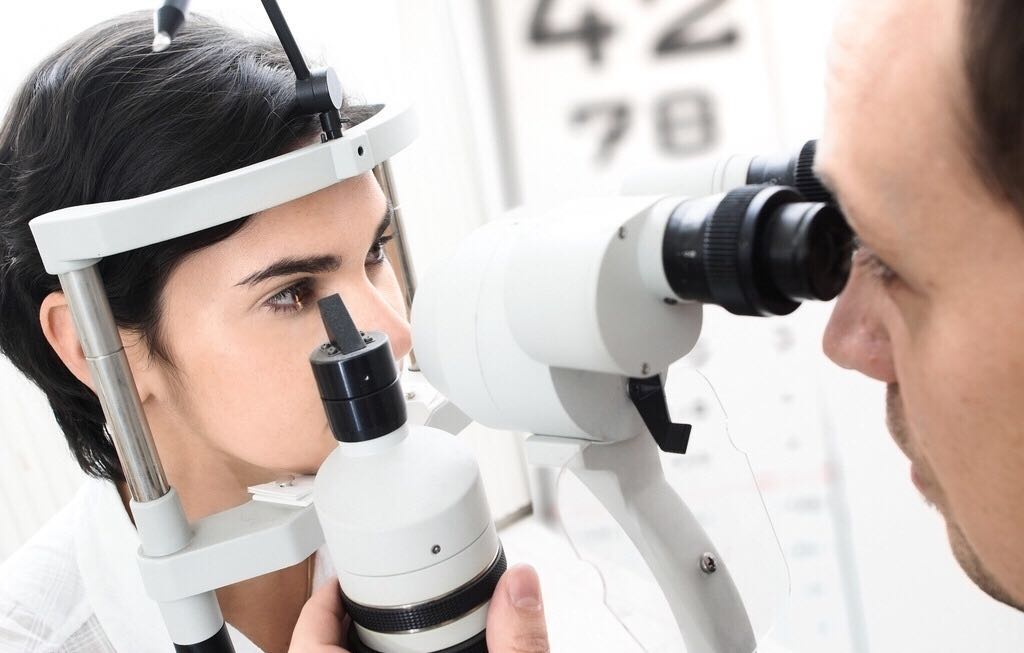 What Is Binocular Vision Function?
什么是双眼视功能
In producing an ophthalmic prescription, binocular vision function must be taken into consideration. Human eyes are located at both sides of the face. When we cover one eye in turn and focus the other at one object, we would notice different images with different position as a result of seeing with different eye. The binocular vision function refers to the complex process when our brain aligns different images saw by two eyes as one and forms one stereo image. Normal alignment of two eyes enables people to perform delicate work, judge the distance, size, location and direction of objects. To simplify, people with normal vision function see things in stereo images while people with abnormal vision function see flat image or two images of one object.
在医学验光中,必须进行双眼视功能检测。人的双眼分布在面部两边。当我们注视一个物体的时候,轮流遮住单眼看会发现看到的物体并不是完全相同的,其位置会有一些变化。可以理解为双眼看到的是不同的像。双眼视功能是指当双眼同时注视一个物体到大脑将两个不同的像合成为一个像,再到大脑感知物体的立体物象的复杂过程就叫双眼视。拥有正常的双眼视功能,人们才能更好地学习,从事较为精细的工作,正确地判断物体的距离、大小、位置及方向,还有自身与客观环境之间的位置关系。简单地说拥有正常视觉功能的人才能看到立体物象,而双眼视觉异常的人会看到平面或者两个物象。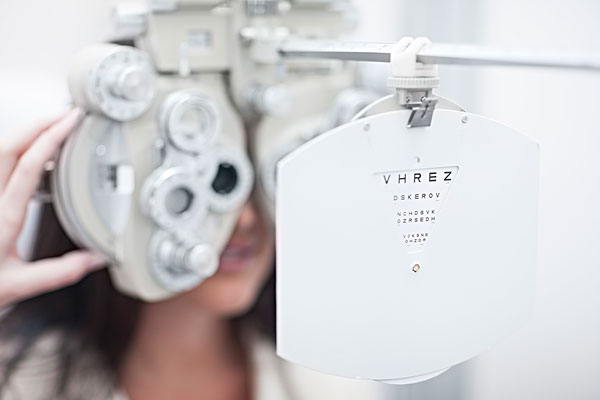 Why binocular vision function examination is so important in medical optometry?
为什么医学验光要结合双眼视功能检查
The traditional optometry only tests for diopters by examining eye's refractive status. The prescription is not complete if the eye's health in general and its accommodation power, infusion and vergence are not inspected. Only with the ophthalmic prescription based on the integrated optometry combined with vision function examination, plus patient's work and life style can doctor give personalized eyeglasses wearing advice to ensure clear vision and comfortable long wearing.
传统验光只检查眼睛的屈光状态,给出度数。在不检查眼睛的调节、融合、聚散功能的前提下,仅验出度数是完全不够的。综合验光结合视功能检查构成的医学验光能够给出具准确处方。医生再根据患者的工作和生活习惯给予戴镜建议以确保清晰的视觉质量和舒适长久的佩戴。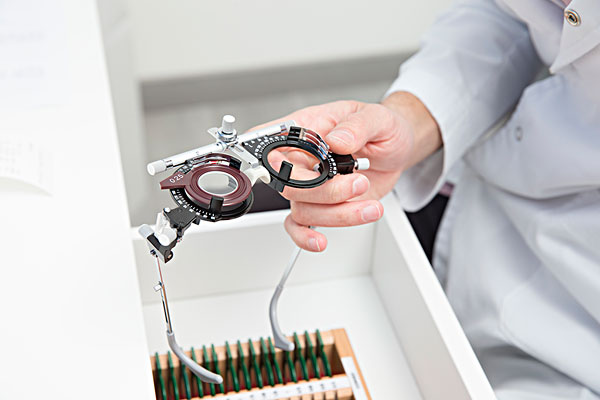 Binocular Vision Function Tests in Children's optometry tests
儿童验光中的双眼视功能检查
Children with vision defects are more likely to be found with abnormal binocular vision function development. In such cases, vision correction is simply not enough. Visual function training needs to be customized for each child according to the personalized needs.
出现视力问题的儿童青少年往往都有双眼视功能异常,仅仅矫正屈光不正是不够的。还需配合具体情况进行双眼视功能提升训练。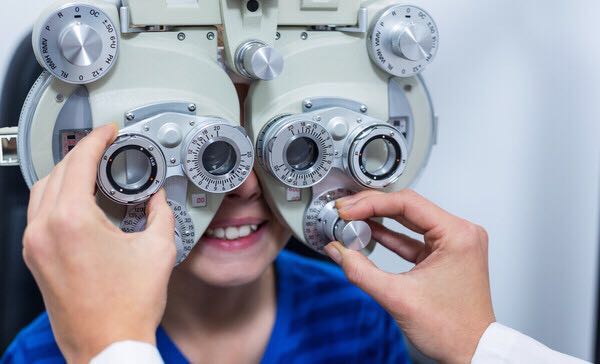 Differences between medical optometry and traditional optometry in commercial optic shops
医学验光配镜与商业眼镜店提供的传统验光配镜的区别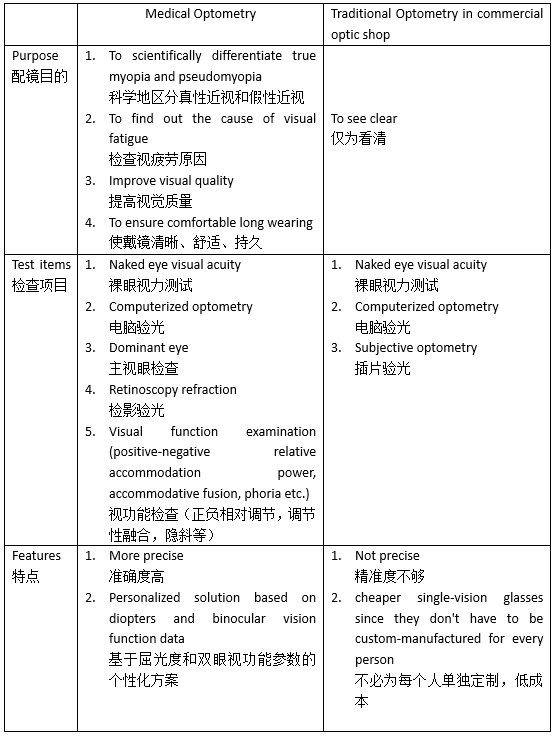 On-site Optic Shop of AIER East Eye Hospital Optometry Center
成都东区爱尔眼科医院视光中心
AIER East Eye Hospital runs an on-site optic shop at its premises where many major brands at different prices are available for choice. From the prescription to the ready-made eyeglasses, every step of the whole process is controlled by AIER standard for your best vision quality and eye health.
成都东区爱尔眼科医院院内眼镜店有丰富的品种和不同价位供您选择。从处方到成品,严格把控每一个环节,在保护您的眼健康的同时是您获得最佳视觉效果。