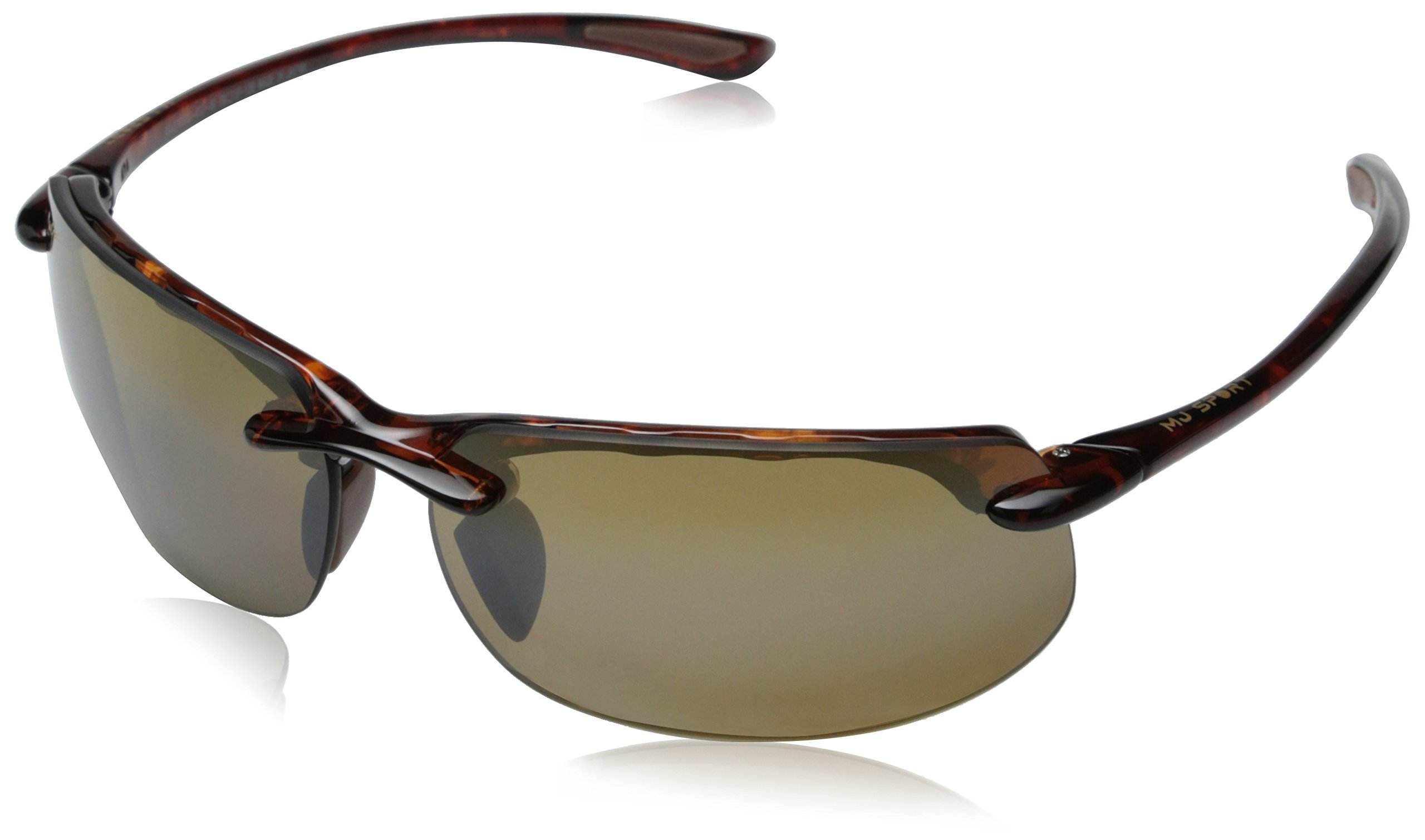 Now more often eye doctors would advice some patients to wear sunglasses with polarized lenses when going out or doing certain outdoor activities. Why? They reduce glare by blocking horizontal light ray.
Light comes from the sun in all directions and it is reflected in every direction, too. When it reflects from light-colored horizontal surfaces – such as a white sidewalk, a white-sand beach, snow, or sunlight reflecting on water – it is said to be polarized horizontally. Light that is polarized horizontally is responsible for most of the glare that interferes with our vision.
To figure out how polarized lenses work, we can think of window blinds especially Venetian blinds which are horizontal. When Venetian blinds are open, light comes into the room in horizontal stripes, depending on the angle of the sun and the angle the blinds are open. Polarized lenses are more like vertical blinds. When vertical blinds are open at a certain angle, light comes into the room in vertical stripes. Since horizontally reflected light is responsible for most of the glare we see, the polarized tint is placed on the sunglass lens in vertically angled strips. These vertical strips of tint allow vertically reflected light into the eye but block horizontally reflected light – greatly reducing horizontally polarized glare.
Polarized sunglasses are especially good for boating, golfing and tennis. They are also good for driving because they reduce the glare that reflect from the shiny hood of a car, or the glare from the surface of the road on a hot sunny day. Though polarized sunglasses improve comfort and visibility, it's not recommended to wear polarized sunglasses in skiing because skiers don't want to block light reflecting off icy patches because this alerts them to hazards they are approaching. In addition, polarized lenses may reduce the visibility of images produced by liquid crystal displays (LCDs) or light-emitting diode displays (LEDs) found on the dashboards of some cars or in other places such as the digital screens on automatic teller machines and self-service gas pumps. With polarized lenses, you also may be unable to see your cell phone or GPS device.
However, for most other sports and activities, polarized sunglasses offer great advantages. And today, many polarized lenses are available in combination with other features that can enhance outdoor experiences.
An oddity you may notice while wearing polarized sunglasses is that when you look at your car's rear or side window from the outside, or perhaps the windows on an office building, you may see splotchy, iridescent spots. When you remove your polarized sunglasses, these spots are invisible.
This effect is created because you are looking at heat-tempered glass. The heat-tempering creates several stress points on the glass, enabling the glass, when broken, to crumble into small, granular chunks, which are safer than splitting the glass into sharp, jagged shards. The stress points also reflect the light in different directions from the parts of the glass that don't have these stress points. The stress points prevent the polarized lens from filtering out the light evenly across the surface of the glass, creating the splotchy, iridescent effect.
How to make sure if your sunglasses are polarized? Here's a fun, simple test to see if they are. Hold your sunglasses up to a computer screen, which has an anti-glare coating similar to the anti-glare coating on a polarized lens. Angle your sunglasses about 60 degrees, with one side of the frame at 10 o'clock and the other at 4 o'clock. If the lenses are polarized, they will turn black.
You could also take the test with two pairs of polarized sunglasses – hold one pair at a horizontal (180-degree) angle. Now hold the other pair in front of the first pair, but rotate this second pair of sunglasses a half-turn, till it's straight up and down, at a vertical (90-degree) angle. You will see that the lenses of both pairs of sunglasses turn considerably darker where the two lenses overlap when they are perpendicular. This is because when you angle one polarized lens to another perpendicularly, they block glare both horizontally (the horizontal pair) and vertically (the vertical pair).
(Edited based on Internet articles)