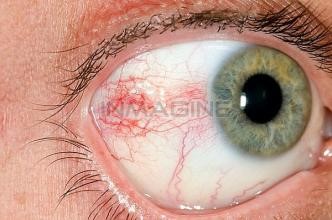 Common causes of abrasions to the eye's surface (corneal abrasions) are getting poked in the eye or rubbing the eye when a foreign body is present, such as dust or sand. Corneal abrasions are very uncomfortable and cause eye redness and severe sensitivity to light.
If you know something has scratched your eye, it's very important to see your eye doctor to seek treatment for your eye injury.
Scratches also can make your eye susceptible to infection from bacteria or a fungus. Certain types of bacteria and fungi can enter the eye through a scratch and cause serious harm in as little as 24 hours. Even blindness can result. This is especially true if whatever scratched your eye is dirty or contaminated.
Remember also that infections from eye injuries such as scratches can originate from unexpected sources such as a baby's fingernails or tree branches.
If you have a scratched eye, don't rub it. And don't patch your eye, either. Bacteria like dark, warm places to grow, and a patch might provide the ideal environment. Simply keep the eye closed or loosely tape a paper cup or eye shield over it. See your doctor as soon as possible to check out this type of eye injury.
Subconjunctival Hemorrhages (Eye Bleeding)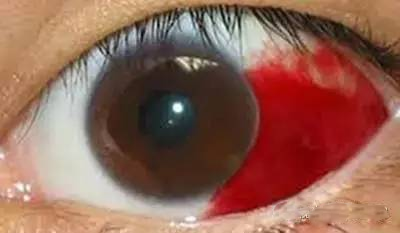 This eye injury usually looks worse than it really is. A subconjunctival hemorrhage involves leakage of blood from one or more breaks in a blood vessel that lies between the white of the eye (sclera) and its clear covering (conjunctiva).
Subconjunctival hemorrhages are quite common and can occur from even minor injury to the eye. They may be limited to a small sector of the eye, or they can extend over the entire eye, making the white sclera appear bright red.
A subconjunctival hemorrhage is painless and does not cause temporary or permanent vision loss. No treatment is required. Over the course of several weeks, the blood will clear and the eye will return to a normal appearance.