Cataract Surgery at Aier East
东区爱尔白内障手术
Procedures at Aier East
东区爱尔白内障术式
At Aier East, there are two main types of surgical procedures of cataract surgery, conventional/manual phacoemulsification and femtosecond laser-assisted cataract surgery.
在成都东区爱尔眼科医院,白内障手术患者可以选择传统超声乳化白内障手术或者飞秒辅助的超声乳化白内障手术。
Manual cataract surgery involves the creation of corneal incisions with a keratome blade, a continuous curvilinear capsulorrhexis using forceps, and manual splitting or cracking of the nucleus followed by phacoemulsification and cortical aspiration.
传统白内障手术包括使用角膜刀进行角膜切口、使用晶体撕囊镊连续撕囊,手动劈核之后进行超声乳化和皮质抽吸。
Femtosecond laser-assisted cataract surgery is a technology that uses a laser to replace the manual steps of cataract surgery with the goal of improving accuracy, safety, and refractive outcomes. Compare to manual procedure, the unique femtosecond laser reduces collateral damage to ocular tissues, has faster post-surgery healing and result in less astigmatism due to accurate and smooth cutting surface.
而飞秒辅助的白内障手术利用飞秒激光取代了传统白内障手术中的一些手动步骤从而是手术更加精确、安全以及获得更好的术后视觉质量。相对于传统白内障手术,独特的飞秒激光技术减少了对眼组织的间接伤害,术后恢复更快,散光更小。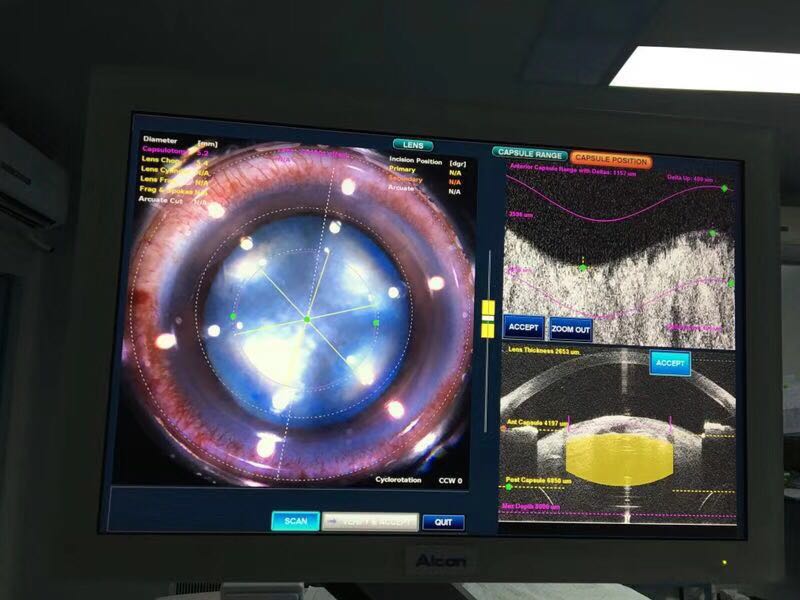 Before Surgery
术前

Before the cataract surgery, doctor will run a comprehensive eye exam to check the overall health of patient's eyes, evaluate whether there are reasons why patient should not have surgery and identify any risk factors patient might have.
白内障手术前,医生需要为患者做一系列检查,全面评估患者眼睛情况,以排除不适合手术的指征以及任何风险。
Series examinations including integrated optometry test also will be performed to accurately determine the amount of nearsightedness, farsightedness and/or astigmatism patient has prior to surgery. Patient's corneal curvature and length of eyeball will also be measured.
患者还需要接受综合检查以确定术前的近视、远视以及散光度数。患者的角膜及眼轴也会经过测量。
With all the data ready at hand, doctor will discuss with you your choices of the intraocular lens type in order to give you the best vision possible after surgery depending on your specific needs.
当所有检查结果在手,医生会与患者深入交流,听取患者对术后视力的需求及生活方式,帮助患者确定人工晶体。
Part-time use of reading glasses is needed after cataract surgery with monofocal IOLs while that with multifocal, or trifocal IOLs provides a greater range of vision after cataract surgery than conventional monofocal IOLs. Though people may all like the idea of being less dependent on glasses, not everyone is good candidate for these premium, also more expensive IOLs.
人工晶体中,选择植入单焦点人工晶体的患者术后会看近会需要戴眼镜,而一些多焦人工晶体则可以提供较大范围的视觉能力,极大减少患者术后对眼镜的依赖。然而并不是人人都适合多焦晶体植入,需由检查决定是否适合。此类晶体价格也高于单焦点晶体。
About the Surgery
关于手术
When patient decides to go on with Aier East for cataract surgery, the following will happen:
如果患者决定在东区爱尔接受白内障手术,请注意下列事项:

1.
Patient visit hospital for the pre surgery evaluation/consultation. Doctor helps patient decide the right and desirable type of IOLs according to patient's eye condition and the post-surgery vision expectations.
患者来院进行术前检查。必要检查后,医生会与患者交流,根据患者眼睛情况及术后预期帮助确定晶体。

2.
Once patient decides on the IOLs, surgery day will be scheduled. If patient chooses to use monofocal IOLs, the surgery is usually scheduled on the following day. If patient choose to use multifocal/trifocal IOLs or the type with astigmatism, surgery will usually happen in 3days because the IOLs need to be customized. The pre surgery examinations can either be done on the same day of the consultation day or the day before surgery day. Admission papers needs to be done before patient leaves hospital.
确定好晶体后安排手术日。如果患者选择单焦点晶体,手术通常可以第二天进行。如果患者选择多焦/三焦晶体,或者有必要使用戴散光的晶体,手术通常需要安排在三天之后,以便定制晶体。晶体和手术日期确定后,当天可以完成剩余的所有检查并办理入院。

3.
If patient choose not to stay in the hospital the night before surgery, patient has to make sure to fast since 10:00pm and arrive at the ward at 8:00am, so blood samples can be delivered to the lab at in time and surgery can happen as schedule.
如果患者希望手术当日再来院, 应确保早上8点空腹到达病房,以便及时进行血检。

4.
Patient stays overnight after surgery for post observation with surgical eye patched and will be discharged with eye patch removed the following morning if doctor finds everything ok in the morning round check.
术后当晚患者应住院留观,第二天早晨查房检查一切正常后可取下术眼包扎并出院。
Surgeons
医生

Aier East Cataract Unit is headed by Dr. Xiao Zhiquan. He is one of the doctors who first introduced and practiced phacoemulsification cataract surgery in Sichuan Province. He is active in many national anti-cataract-blindness projects. During his over 30 years' clinical practice, Dr. Xiao has done over 40,000 cataract surgeries and he also has wide experience in diagnosis and treatment of glaucoma, uveitis, hyperopia, eye trauma, ophthalmic plasty and ocular prosthesis implant.
东区爱尔白内障科由肖志全主任领导。肖主任从事眼科医疗临床工作30多年。多次作为主刀医生参加由国际狮子会、卫生部和中残联组织开展的"视觉第一,中国行动"白内障复明行动。在刊物发表学术论文十余篇,多次参加眼科学术交流会。肖志全医生擅长外伤性、先天性、糖尿病、青光眼合并、葡萄膜炎合并、高度近视眼合并等复杂性白内障的手术治疗,2014年在国内率先开展飞秒激光白内障(无刀手术),对解决老花有独特的个性化设计,使患者术后看远看近不再依赖于戴镜。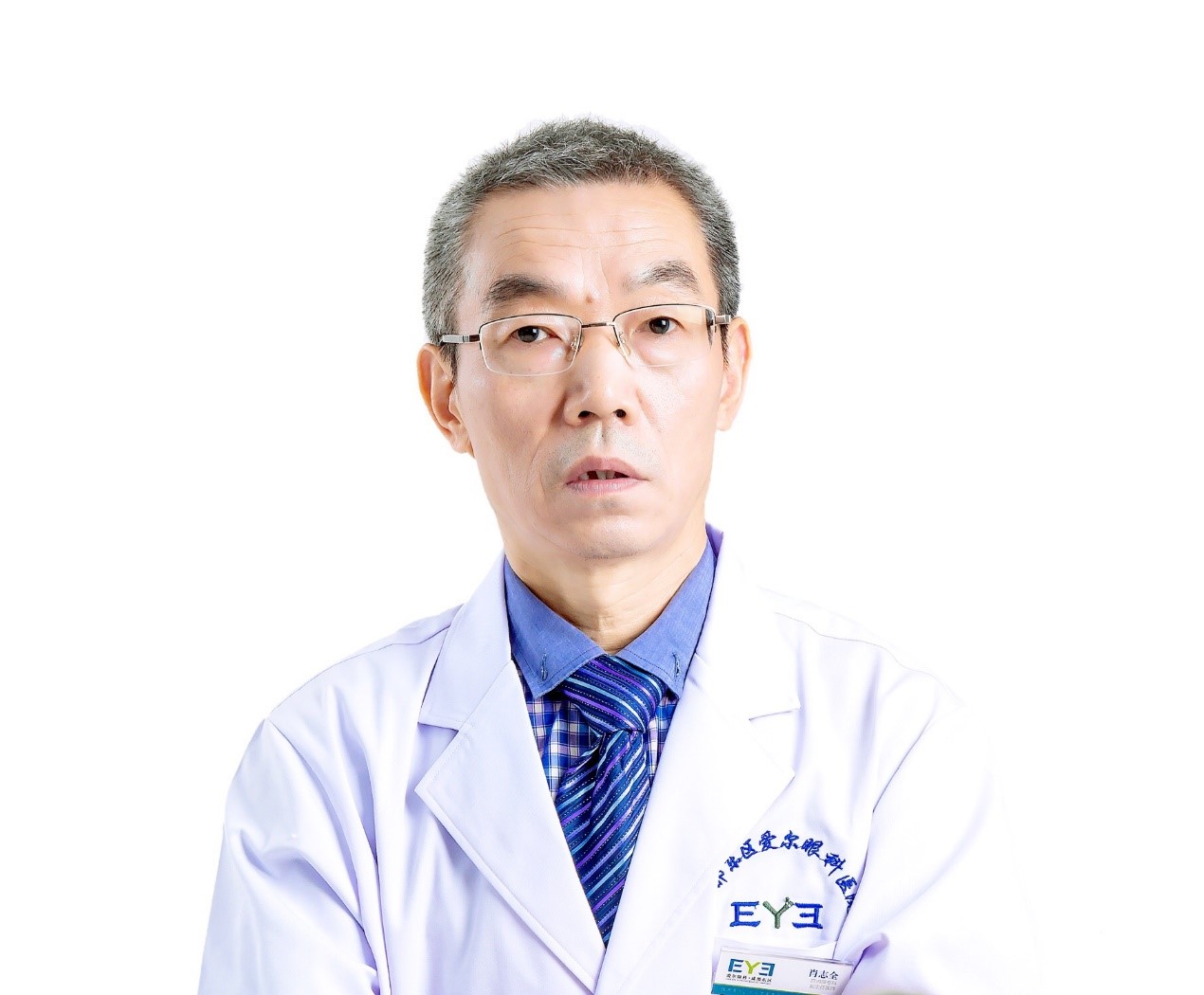 About Hospitalization
关于住院

Although in many countries cataract procedure is performed on an outpatient basis, In China, due to health regulation, most hospitals, including Aier East, still do cataract surgery as inpatient procedure.
虽然世界上很多国家都将白内障手术作为日间手术无需住院,在中国,鉴于医疗管理条例,大多数机构仍将白内障手术作为住院手术。东区爱尔也是如此。
Aier East Eye Hospital take care of 120 inpatient beds. Patient has choices among private, semi-private and multi-bed rooms. Supplies in private and semi-private room include toothbrush, toothpaste, slippers, bath towel, shower gel, hair shampoo, bottled water, microwave oven and safe case if required. Although patients are required to wear surgical gown when going into surgery room, patients are allowed to bring and wear their own pajamas in the ward.
东区爱尔住院部共有120张床位。患者可以选择单人间、双人间以及多人间。单人间及双人间提供的生活用品包括:牙膏、牙刷、拖鞋、浴巾、沐浴露、洗头膏、瓶装饮用水,如有要求还可提供微波炉及保险箱。患者进入手术室需着手术衣,病房内可穿着自带的舒适睡衣等。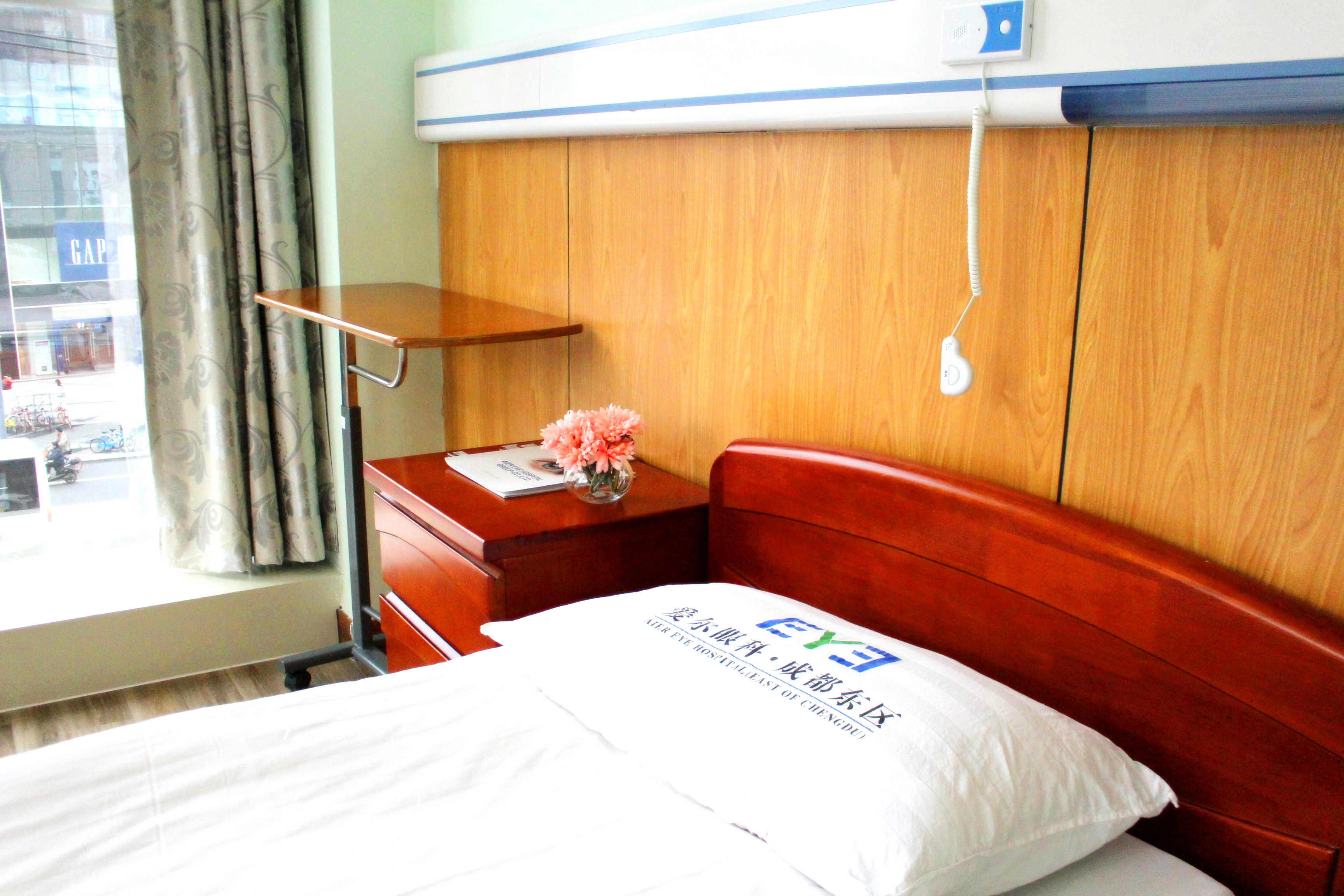 Dining options at Aier East Eye Hospital include the dining hall on the 4th floor, McDonald's on the first floor. Patient can also order from the Pizza Hut menu for Western food. Coffee is available from the vending machine on the first and second floors. Ask help from your nurse whenever necessary.
关于餐饮,东区爱尔4楼有食堂,一楼有麦当劳。患者也可以在护士帮助下从必胜客点餐。一楼和二楼有咖啡自动贩卖机。任何时候您需要帮助可以随时联系您的主管护士。